Amsterdam Knowledge Base

A B C D E F G H I J K L M N O P Q R S T U V W X Y Z





Public Telephone/Telefoon





---
for the chinese top for dinner try the shops behind the stall at the albert cuyp market
---
My wife and I will be in Amsterdam with Friends early April.
the following opinions are sought.....
1. Dinner at The Supper Club, Good/ Bad? or Indifferent.

2. Where can we buy a ladies silk chinese / oriental top suitable for dinner, and going out?

3. Ches Georges in The Jordaan how good is it?

4. Anyone heard LUCIANO Reggae Artist?

5. Super Shiva, at De Kruil.......Good, Bad, or Indifferent?

6.Best buy from THe Geenhouse Centrum?

7. Best Brown Bar in Amsterdam Centre?

8.Are The Rolling Stones going to play at The Heinikein Music Hall the day before Ajax Stadium? If so where do I get tickets?

9. Cafe Cuba Good Bad Indifferent?

10. One thing to do or see or eat or drink or smoke i Amsterdam?

Thanks for your input!!

William Wallace
---
5. skip the super shiva and either go with the kali mist or the creeper haze.

10. tour the cannabis college, see the garden and try the vaporizier,
---
I would recommed as Restaurants the following two for nice places and good food and fair prices.
1) Cafe' Restaurant Beaume Spuistraat 24, You can go left out of Kadinsky Coffeeshop, at the end of that short street look across the street at the building with the green Canopy. Faded words of 'Beaume' on it.
Dam good food, fair prices, and hardly ever over-crowded, at least when I go. Real Nice enviroment as well, not over lighted.
2) Cafe' Luxembourg Spuistraat 266, You will like this trendy(Kinda) restaurant. Good Food, and fair prices. Sometimes crowded though.. It is in the timing... This is around the corner from Dampkring Coffeeshop, which you ought to try as well. Try their Nebula-)Rec. by 'Dobbs' Or any of their wares. When you leave Dampkring take a right. At the end of that street you go left. It will be aprox. 100 yards across the road and tram tracks in front of you, slightly to the right.

Have a Good Journey...
---
I highly recommend the Shiva from the De Kuil, it is most definitely top rate gear. This stuff is caked with crystals and has a very unique smell and flavor with a punch that will knock your socks off:)) This is one my of top 3 favorites available in Amsterdam, a strain absolutely not to be missed!

BlueBerry
---
blueberry is correct again i should have said

5. ask the dealer to see what is the freshest product and compare by sight and smell first.
---
Go to www.diningcity.nl to research restaurants in Amsterdam. Excellent resource, usually with directions to the restaurants. Enjoy!
---
hahaha hamlet...i like the way you used coffeeshops as your point of reference in giving directions for BOTH of the restaurants..haha..sign of a true stoner..you even managed to sneak in a smoke reccomendation in the middle of all of it haha..good good..
---
You got me. lol... I have a habbit of giving directions to somewhere that always start at a coffeeshop. It seems to be a 'trademark' of sorts with me. Yeah, I had to sneak in a smoke reference I got from Dobbs, that I am eager to try myself.(can't wait) What is really bad is when I give direction to a coffeeshop from another coffeeshop. I am definantly easy to predict, with an Avatar of me sitting in the 'Grey Area', old dogs have a hard time learning new tricks...
Enjoy Your Queensday,
And Have a Safe Journey.
---
Do the public payphones in Amsterdam accept coins & or cards only??? Can you buy phone cards at schiphol train station and do most shops in Amsterdam sell them???
---
i know you can buy them at the airport, but i always buy mine at a small store just down the damrak from central station just in front of the first set of pay phones. last year you could get a 5 euro card but this year they told me the cheapest one was 10 euro. notsure about using coins, i never tried.
---
There are two types of phones, if I recall correctly. The green ones accept cards. It is advisable to stay away from the coin operated phones, because homeless people have devised a way to stick paper in the coin slot, and when someone comes along to use the phone, puts in their money, and it doesn't work, the homeless person then removes the paper and the coins. At least, that's what I was told at Centraal Station. Incidentally, you can buy a phone card at Centraal Station in the place where you change your money. You can also buy one outside Centraal Station at the VVV.

PS- And they say unregistered users don't provide useful information and should be ignored...
---
I found that to be of the utmost use Devil's Advocate. I was just trying to find out info on this very issue.....
I have never had the need to make a call in the past, but this trip we need to call back to the USA during our trip. My wife's son and his girlfriend are having a baby, due past our trip dates, but you never know...
Hell, I don't know the USA country code or even where to begin.
Can Anybody help me with some more Good Details??? I sure would be most grateful.
Thanks to Anybody Who Can Help Us... I e-mailed Hans, but he must be out of town or something... I sure miss Hans...
Best Wishes to All.
---
I found that (unlike hotels in the USA) the hotel I was at last trip didn't overcharge me for the call I made back to the USA. I talked a couple of minutes and it was just over 1 Euro,not a bad deal at all.

There are instructions in most hotel information guides (you know,the ones in the room that you never look at? lol) on how to dial international calls.

If I were you,I would check on the hotel's rates and,assuming they were good like the hotel I was at,skip the phone card and the public phones altogether.

Skip
---
Well, for a start our country code is 001. Aside from VVV and Centraal Station, phone cards can be purchased at post offices as well. I had no problem using the card at the green booths in 2000. And whatever you may have left over you can always use next trip, 'cause we're all gonna go back again and again, aren't we?
---
my best advice is to listen to the person who sells you the card as they explain which button to push to get instructions in english. once you get the phone to speak english its alot easier. and they clog the slot with paper/gum and have a thin wire shaped in a hook to pull your coin back out.
Special offers

Prinsenhuis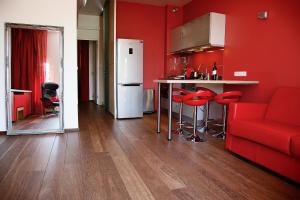 Prices from EUR 139


Prinsenhuis is situated in the heart of historic Amsterdam city centre on the famous Prinsengracht canal. It is only a short.... >>


More offers...