Amsterdam Knowledge Base

A B C D E F G H I J K L M N O P Q R S T U V W X Y Z





greenhouse





---
hello are there any links,pics,or info about the greenhouse centum menu?
my friend told me about 'super silver haze' its my 1st time and she told me its a must try.
---
http://192.148.252.25/~reatta/GeenhouseEffectMenu.jpg
Close as I could find.
From our friend 'Fly By Night's' Page
MF
---
Thanks max but that is a different shop.
---
No sweat.

Hence, the"close as I could find" tag.

MF
---
lots of shops carry super silver haze,
---
my fav at greenhouse is "big Bang"....give it a try...a few around here like it too!
---
I had the super silver haze from greenhouse tolstraat and greenhouse centrum in september and they were both great.So I would imagine that greenhouse centrum would also have some top notch super silver haze as well.But if it's a must smoke you are looking for go to barneys and get some silver blue.My friend Pete and I sampled over 75 different strains in september and silver blue was the best.Also check out the MK Ultra at amnesia.
---
another "must try" is poison at picasso....yum..only 6 weeks
---
Here's a link to the 3 Greenhouse coffeeshops.

http://www.greenhouse.org/flash/index.html
---
It needs to be said that while strains are often good, it depends on when your there, it could be the last of what htey had and all dry, or it could be a new fresh batch so ask to see varities and pick what looks the best, believe me a strain's are just the genetics many other factors go into quality smoke
---
You so right, bud. Amen.
---
Super Silver Haze from DeKuil knocked my socks off last trip.
---
If you enjoy the heavy, couch-lock, I-wanna-be-a-zombie, stone of pure or mostly indicas like Big Bang, El Nino, Great White Shark and others, I heavily recommend the MK Ultra from coffeeshop Amnesia. This stuff had me staring holes into the wall. Couldnt move...could barely speak...I loved it! LOL It is a bit on the expensive side, ?11 per gram, but worth it, for real indica lovers. Peace. Puffin13
---
I have yet to se in Amsterdam, but one of the best smokes I ever had was a strain outta Canada called Couch-Lock, I heard the term used for fine indica's. It available from Brithish Colombia Seed bank or emery seeds, I wanna see this in the dam so bad
---
Smutdog that sounds like the Humouldy County "Trainwreck" bud we used to get back in 1998. Powerful stuff. That and the "Alaskan ThunderFuck" that used to come around once in a while. I've been waiting years for these smokes to hit the Dam.
Special offers

Chasse Hotel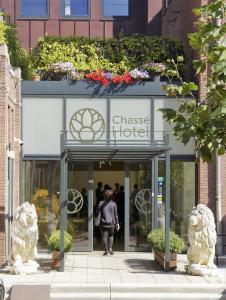 Prices from EUR 99


Chassé Hotel is set in a former church in Amsterdam-West, 1.3 km from Vondelpark and 1.4 km from Studio Westerpark. Guests.... >>


More offers...