Amsterdam Knowledge Base

A B C D E F G H I J K L M N O P Q R S T U V W X Y Z





Concertbegouw, final question in this series, I promise!





---
HI Is there a coffeeshop very near to the Concertbegouw, specifically J.W. Brouwersstraat ?
---
Concertgebouw is just off the bottom of . It looks like Noon, Rookies, Mellow Yellow, and Little would be short walks away.

Enjoy
FlyByNite

page.
---
Cheers Fly, good map that, I need to start using them things! those are cool CS's
---
I read on this board that cs Little has closed recently.

I stay right behind the Rijksmuseum when in town, and
have been to the Concertgebouw at least a dozen times
or more over the years. No coffeeshop that I know of
right near the concert hall, and I guess the Noon would be
the closest. I don't patronize the Noon anymore though.

When I go to the Concertgebouw I pack a few j's I've rolled
up in some of those plastic joint tubes. I smoke on the way
there, right up until I walk in the door. During intermissions
I go outside and toke the whole time. That said, I have toked
inside the building, too, in the bathroom with a one-hitter and
also in the lounge areas that allow cigarette smoking.
When in the lounges, I'd smoke ciggies that I'd replaced the
last inch of tobacco with hash and tobacco. Sure, they smelled
a bit strong upon lighting, but I'd burn the hash parts up in
just a couple or few puffs.

So pre-roll some nice j's and smoke one or two outside the
Concertgebouw before heading on in. Streets behind hall
are almost always deserted and you can walk around there
while you toke, or you can stroll around the Museumplein
and toke.
---
Good to know, it would not have worked out for me there, altho the Smit hotel is running a special bec. of the remodeling.
---
Coffeeshop Little was a gutted out building site at beginin of Feb.
Not surprising as when I was in there a couple of years ago, they were pumpin out water from the metro station works and said they would have to do it for 5 years.

De Kroon also seemed to be a building site when I visited De Kuil.

Can anyone confirm if this is also the case with Korsakoff as thats what it looked to me when we tried to go their 11.30 on a Thursday night
LS
Special offers

Basement Apartment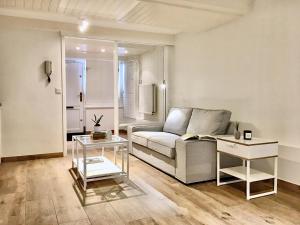 Prices from EUR 275


The Basement Apartment offers a spacious self-catering apartment overlooking the Lijnbaansgracht, which is part of the World.... >>


More offers...